1, The outside of the small fish clitoral stimulator is made of silica gel. There is a sucking mouth on the head to suck your yin beans. The small tongue of the tail trembles at a high frequency. Put it on your secret beans and you can experience it. The pleasure of tongue licking.
Xiaoyuer clitoral stimulator is water-resistant and can be charged with a pin-type USB. You can connect a mobile phone charging USB plug or a power bank or a computer USB port to charge the clitoral stimulator. After being fully charged, it can be used continuously for 1.5 hours.
How to use: Long press the switch button for 1.5 seconds, the machine will automatically enter the first working mode when it is turned on, press the + key, and switch to one working mode every time you press it. There are seven working modes in total. Press the-key, and every time you press it, Return to the previous working mode, and keep the same after returning to the first working mode.
2, Xiaoyuer clitoral stimulator specifications:
Spec: 48*90*45mm
Material: Silicone + ABS
Net weight N.W: 85g
Amount/Box:
3,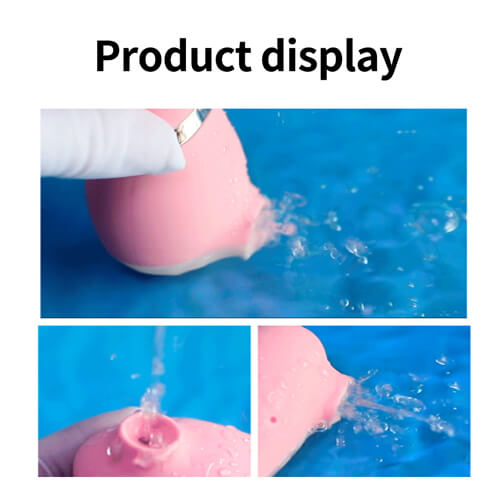 4, we can customize the packaging and the color you like, and provide OEM.
5, we provide high-quality production supporting services, and can provide you with solutions, with punctual delivery. Provide port transportation services in Guangdong.
6.FAQ answers to frequently asked questions
Q: What is the MOQ?
Answer: There are no special requirements, there are stocks, and the minimum order is one box. If OEM is required, more than 500 pieces are required.
Q: What testing certifications can be provided?
Answer: We can provide corresponding test reports according to the needs of customers in different regions.
Hot Tags: Clitoral stimulator for small fish, China, suppliers, wholesale, buy, price, bulk, discount, quotation